AHDC Neighborhood Preservation Service Area
The Arbor Hill Development Corporation provides professional services to the contiguous neighborhoods of Arbor Hill, North Albany, Sheridan Hollow, West Hill and West End. AHDC NPP Service Area embraces census tracts 1,2,3,6,7,8,and 11. Boundaries roughly includes: at the east: Hudson River; at the west: Commercial Exchange/ Fuller Road/Albany City Line; at the South: Madison Avenue; and, at the North: Limerick Drive/Albany City Line.
Founded in 1981 AHDC strives for the highest standard of Excellence in Service and Results as it works to:
Promote innovative and sustainable community revitalization efforts
Address quality of life concerns
Improve access to affordable home ownership and apartment rentals
Rehabilitate and restore housing and commercial building stock
Encourage economic development and job creation
Some of Our Partners: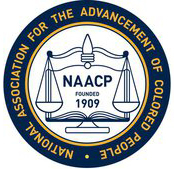 Check out our interactive Map below where you can find many of the businesses and attractions in our area.
Hotels & Motels, Restaurants, Delis & Cafes, Automotive, Parks and Playgrounds, Dog Parks, Theatres, Hospitals and Healthcare Services, Places of Worship, Banks, ATMs and Financial Services